Pictures of the molting process! - Spider Photos
Oct. 20th, 2010
09:28 pm - Pictures of the molting process!
My G. Rosea molted for the first time since I got her last August, and I was lucky enough to be able to take photos of the entire process. The molting took about 1.5 - 2 hours, and I took pictures roughly once every 6 minutes.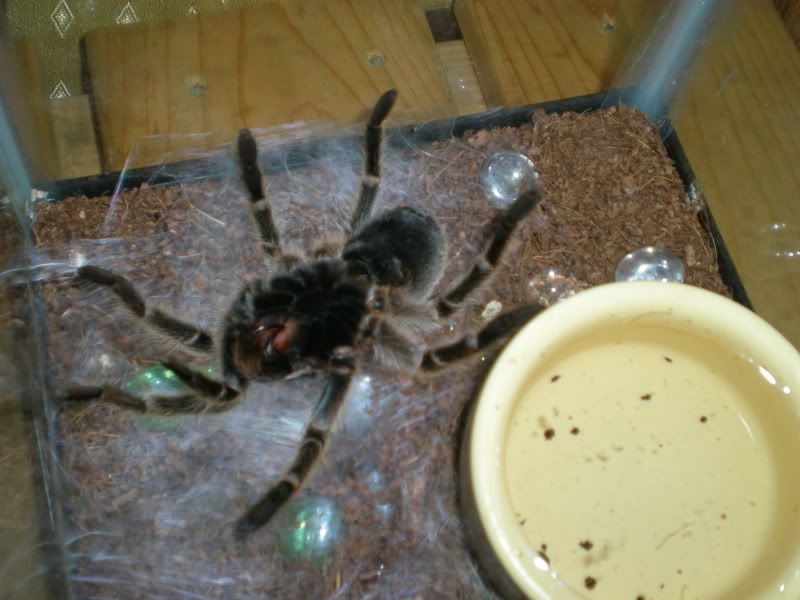 10/11/10 - I got home around 5 PM and she was upside down ready to molt.



Finally around 11:45 PM, I noticed she finally started the actual molting process.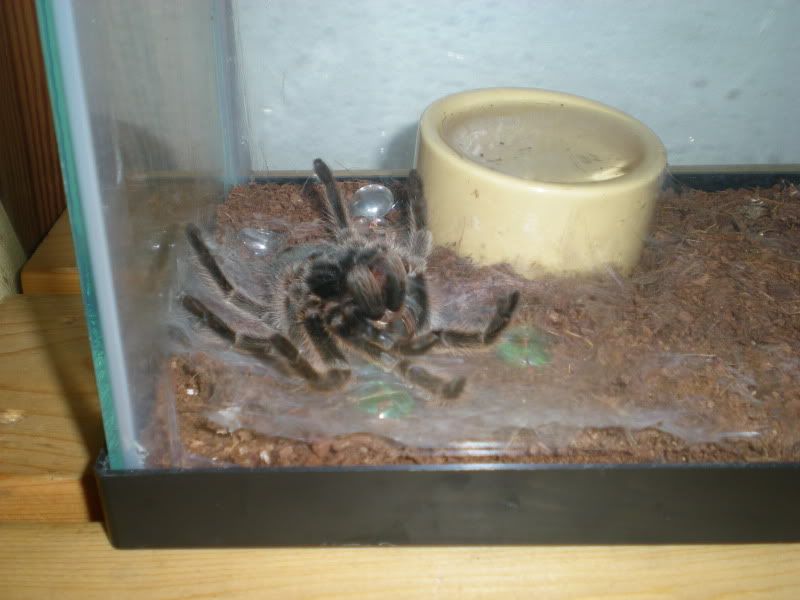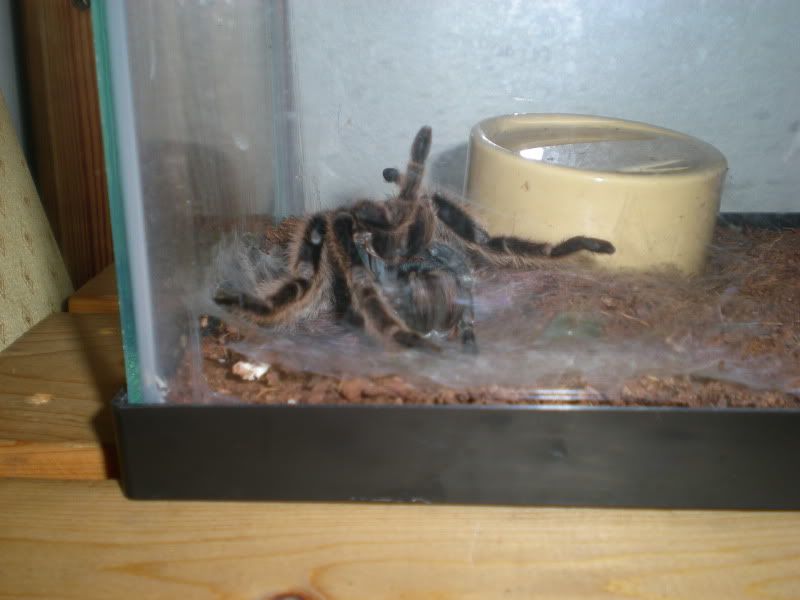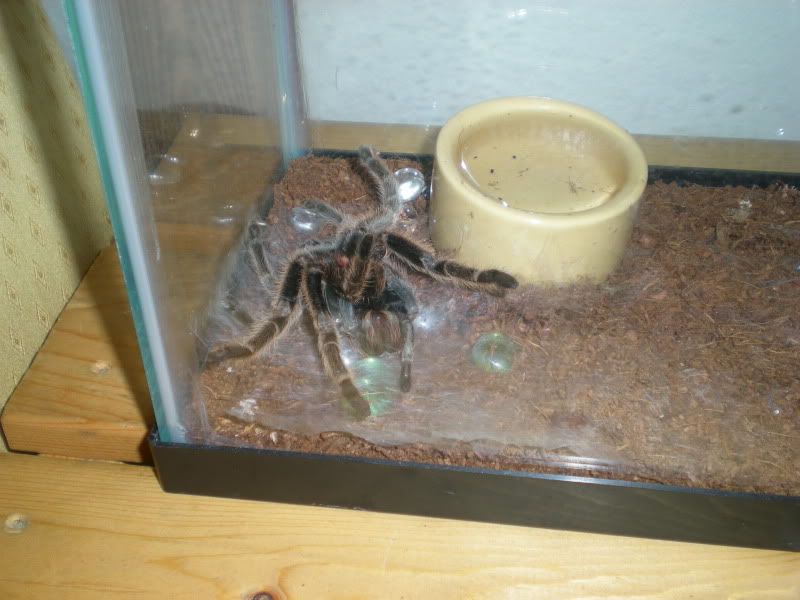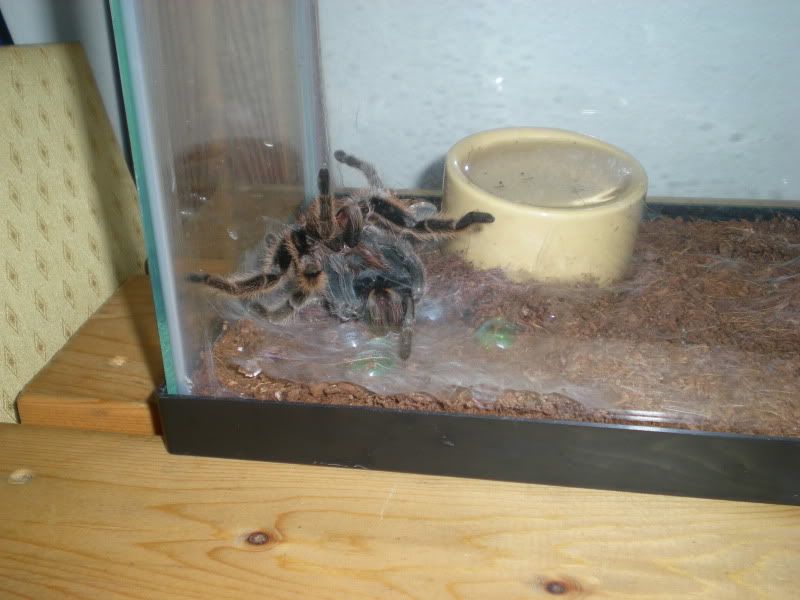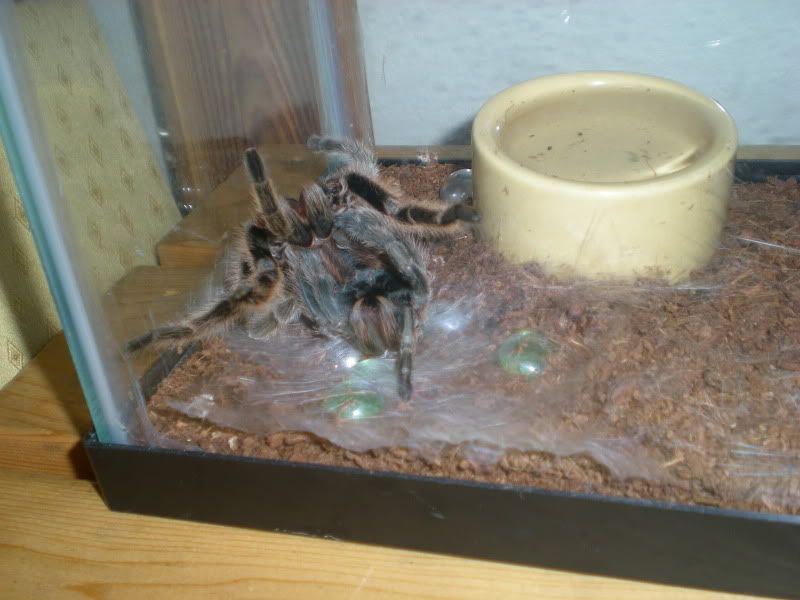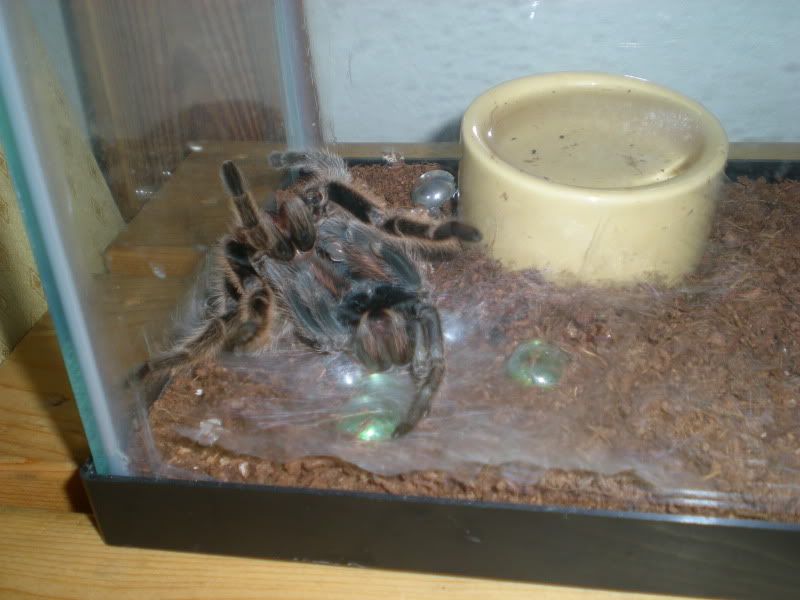 You can see to the right of her fangs her new leg and pedipalp! Last November she had a fall and was forced to chew them off herself after they became useless, and now they are back, though they are still kind of weak looking...it still makes me happy :)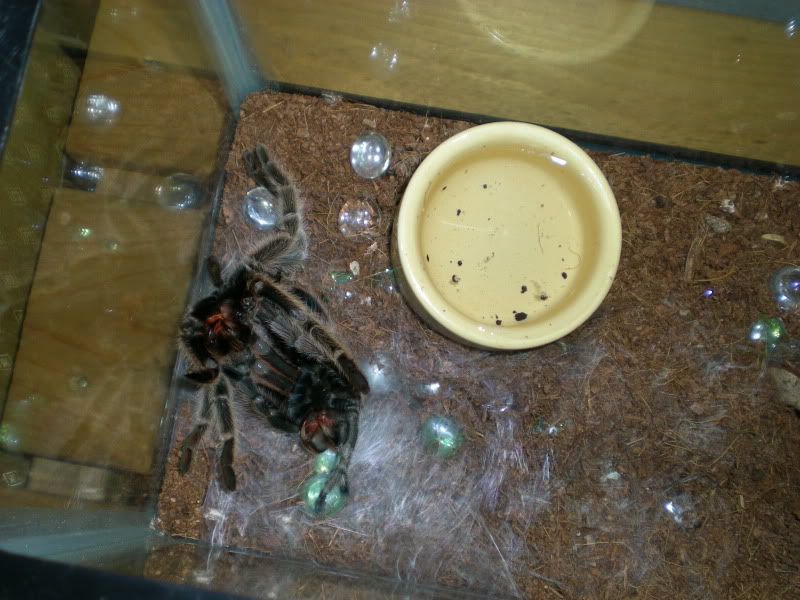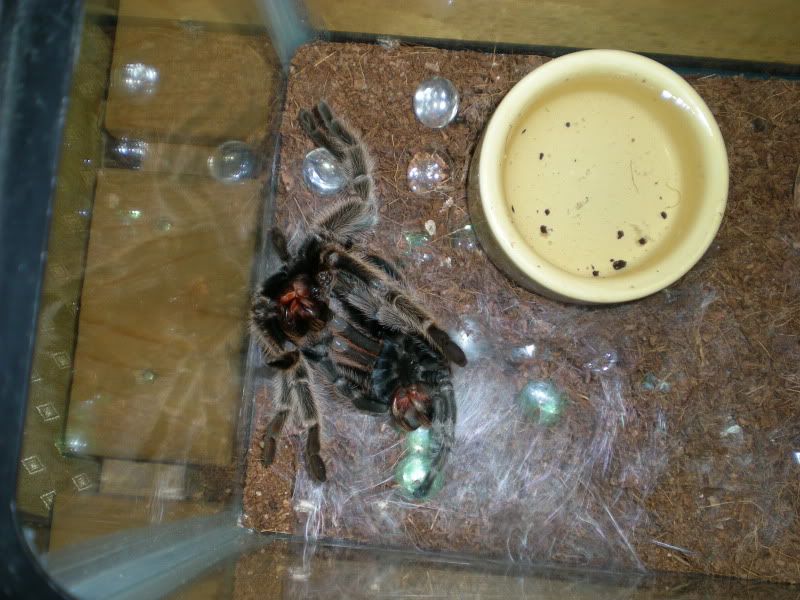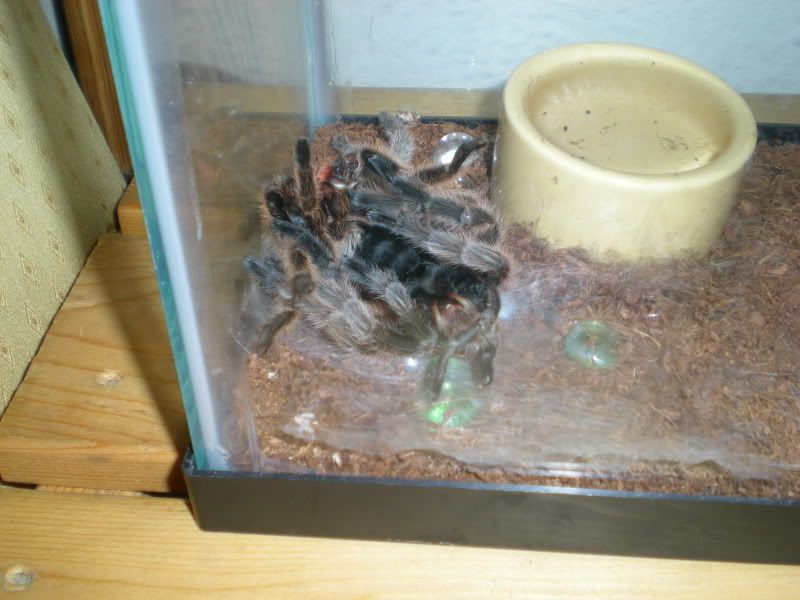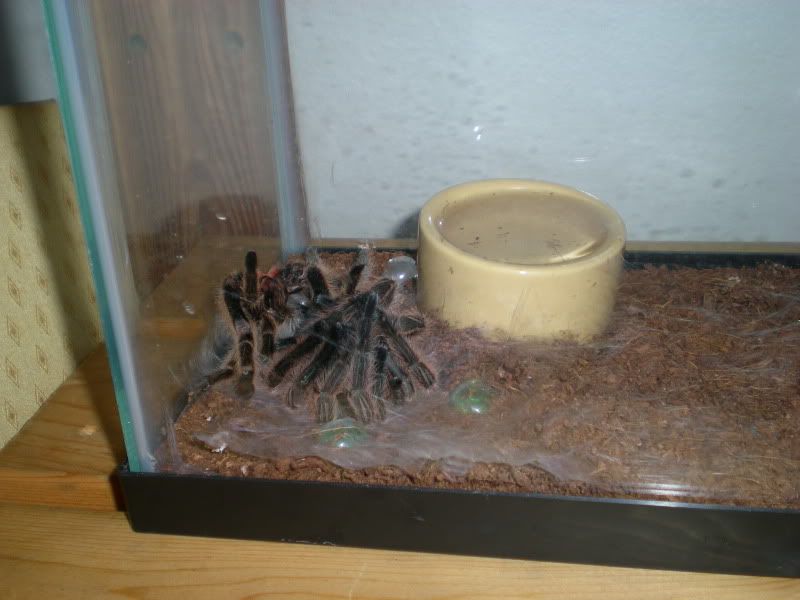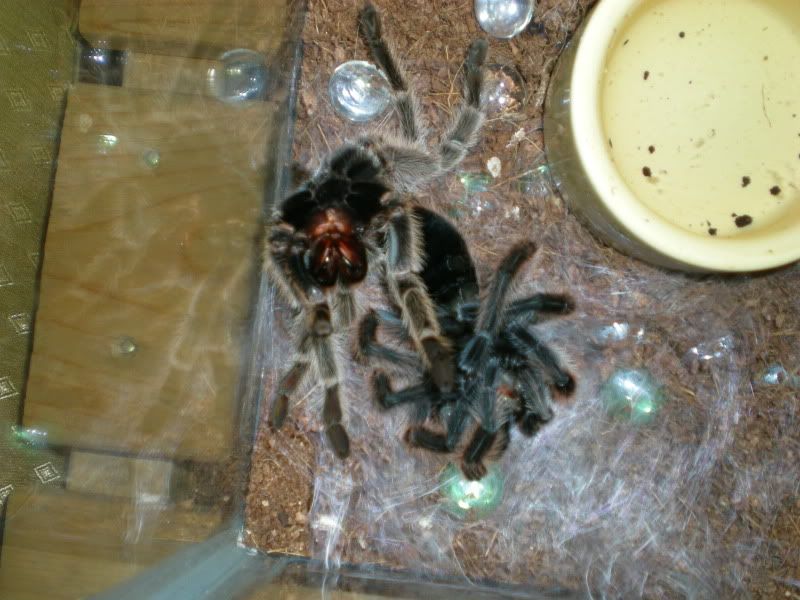 All done :) I like how after Ts molt they chew on their feet for awhile...it's kind of cute...reminds me of when a cat cleans itself or something :X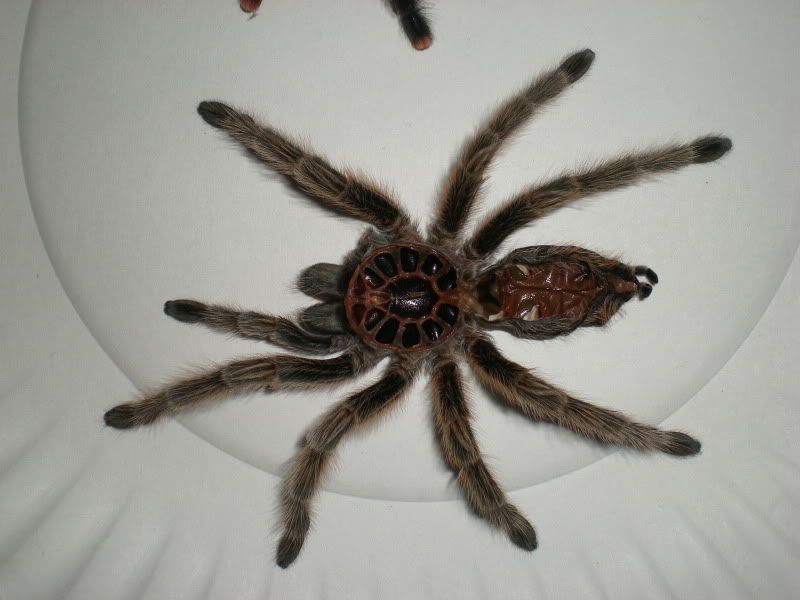 The exuvia (you can see where she was missing her leg/pedipalp)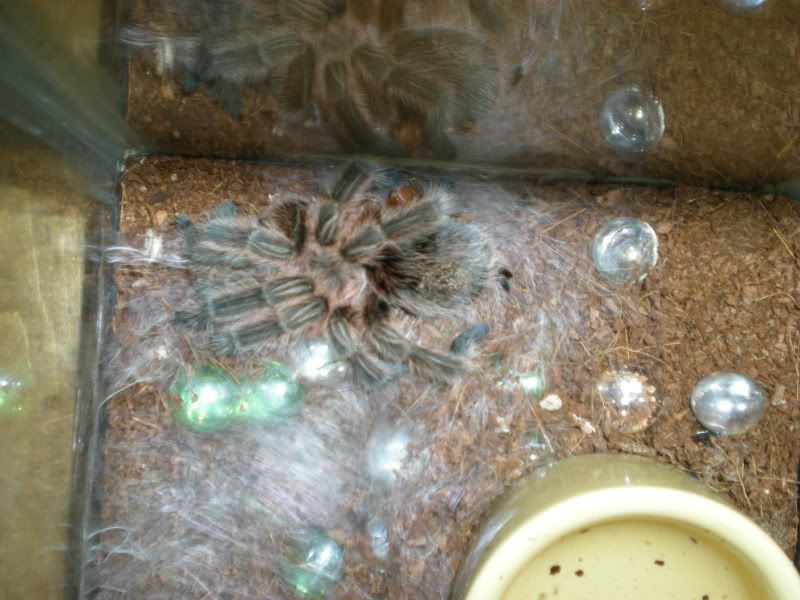 A few hours after the molting process...yay for new exoskeleton!

I hope this brightened your day, I know it brightened mine.

(X-posted to
tarantulalovers )
Current Mood:
chipper
Comments: