2 Spider Identification questions, and to see if you guys will teach my how to fish. - Spider Photos
Jul. 21st, 2011
02:44 am - 2 Spider Identification questions, and to see if you guys will teach my how to fish.
Hey guys! Hope everyone is doing well. It's summer here in the states, and prime spider weather :) I can't freaking stand the heat, but being able to photograph my favorite thing in the world makes it a little more tolerable.

I have 4 pictures here of 2 different spiders to see if you guys will help me identify them.

But first, so I don't show up here every couple weeks, I was wondering if anyone here had any good suggestions for spider identifying books (preferably for Wisconsin and/or the midwest). I know I can come here every time I see a spider, but you guys know the old saying (If you give a man a fish...), so if I had my own source...then I will have successfully learned 'how to fish' when it comes to spider identifying!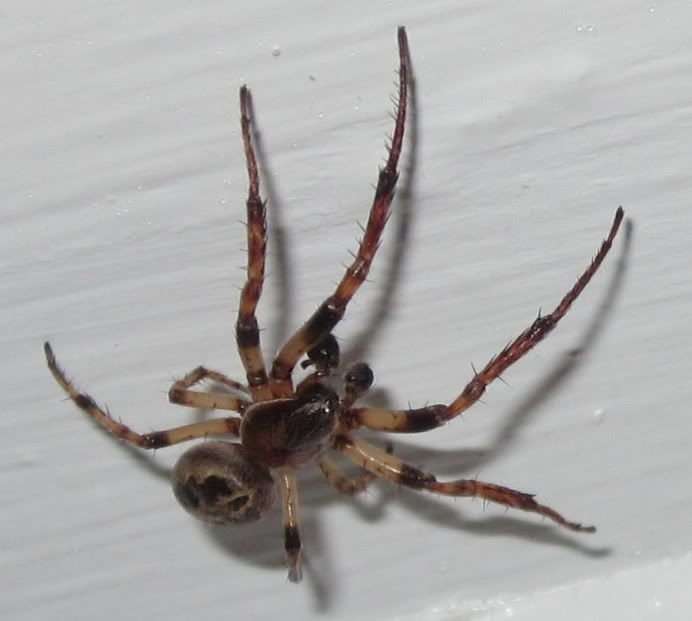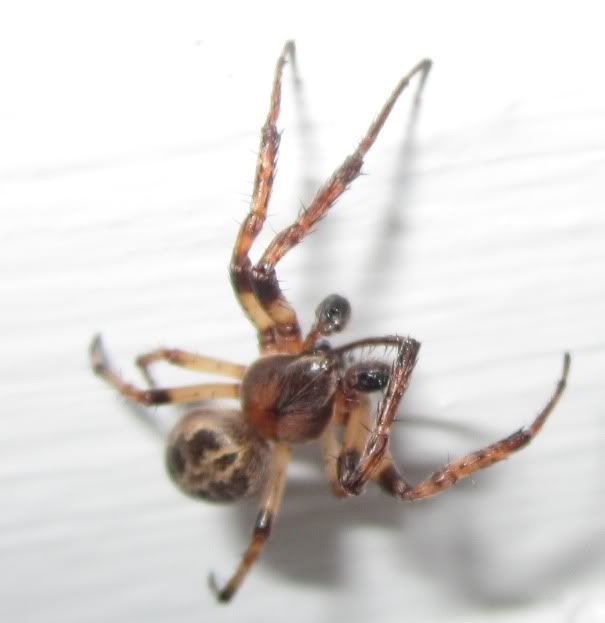 These are 2 pics of the same spider. I saw him a few months ago outside my door, and I really wish I'd have captured him to keep as a pet. He was probably just smaller than a quarter, and nice orange-y black. I have never seen a spider like him before or since, and I was wondering if you guys knew what he is.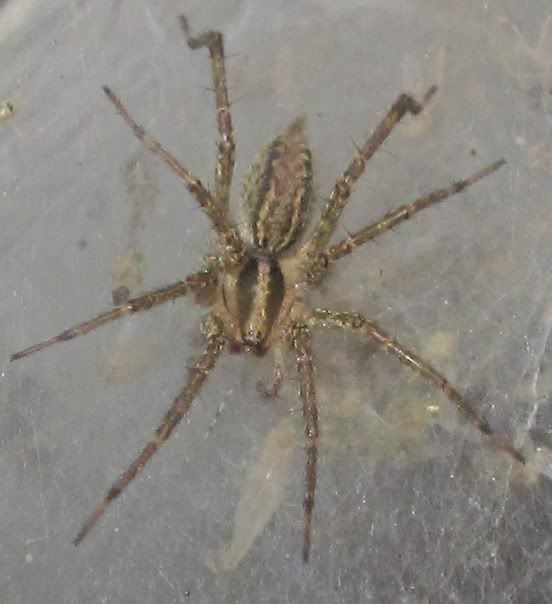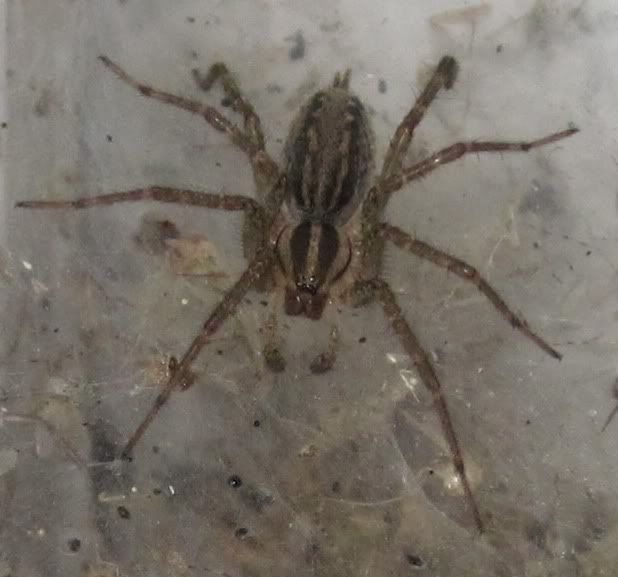 These are actually 2 different spiders, but what I'm assuming is the same species. I've seen about 3 or 4 of these right outside my door, and was pretty curious about them (since they appear to be pretty common around here). I compared the pattern on their abdomen with the infamous Google image search for a brown recluse, and I think I'm pretty safe. They're pretty fast and usually hide really quickly as soon as I open the door that they're near. Any ideas?"

I have a ton more pictures, but these 2 spiders were the ones I was the most curious about.

Thanks in advance for your book suggestions, as well as any information you may have regarding these guys.
Current Mood:
hot
Comments: